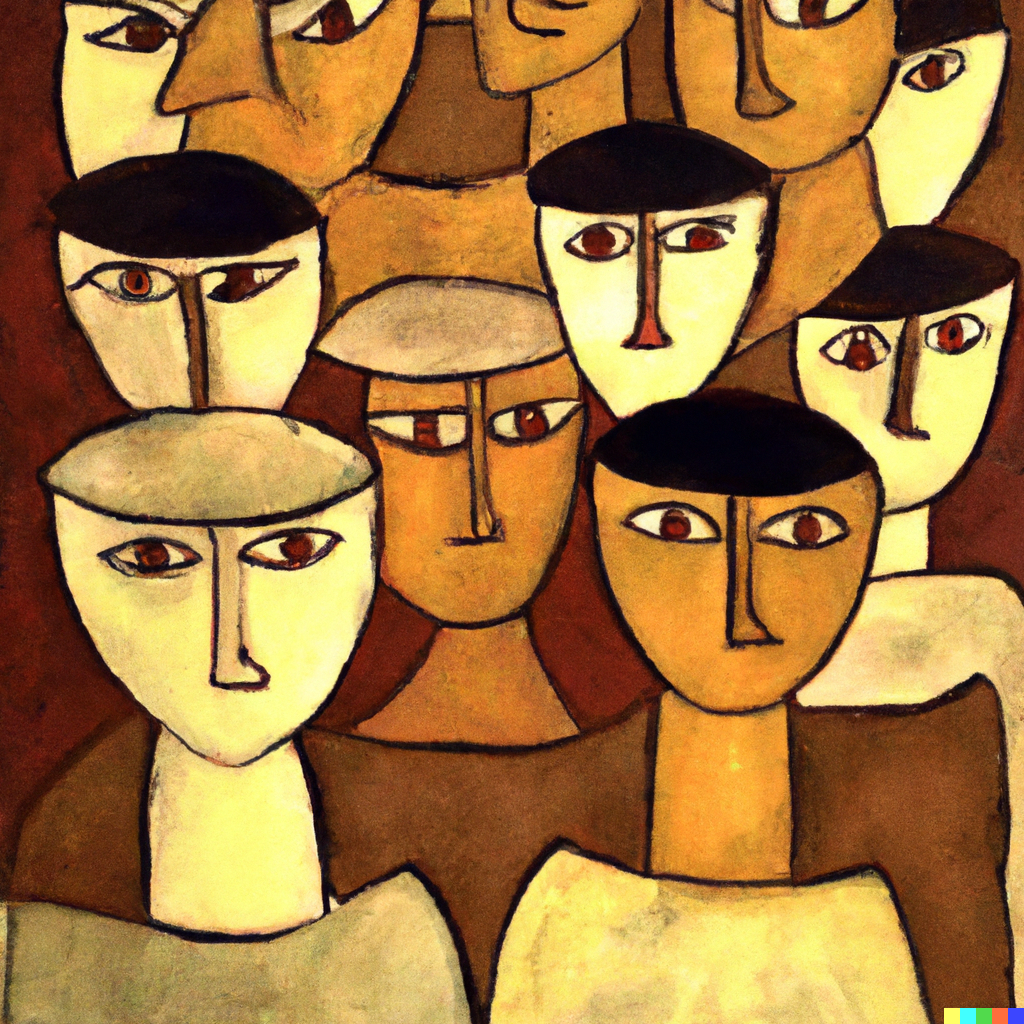 1.2 - Black, White and Various Shades of Brown
This was a "funny" piece that I had written for Sulekha in November 1999, which was also cross-posted on www.manfrommatunga.com. It was published later in 2001, in Sulekha Select, a compilation of 42 pieces by various authors.
---
I came across a project report written by an executive of a US based multinational company which is considered to be a leader in the beauty care business. He had been sent to India, some months ago, to carry out a market survey for a new fairness cream. This particular fairness cream had done very badly in the US despite a very positive pilot study, and the company was stuck with a large inventory, which it had thought of dumping in a suitable third-world country. The MNC had no previous base in India.
This is the report that he sent.
SUMMARY
"India is a phenomenal market for fairness creams and our product should do well beyond all imagination. Despite the logistical problems of setting up a company in India (Annexure A), I believe that not only should we market the cream in India, but we should also set up our own base in India - not as part of a joint venture with a local company, as we had thought of doing earlier. Not only that, I believe that we should even be prepared to shift our production facilities to India if necessary, at short notice."
OBSERVATIONS:
"1. Indians are obsessed with skin color."
"2. A careful study of the classified matrimonial columns in the local and national papers, shows that the majority of the ads follow a set pattern. 'A fair, good-looking, Gujarati/Sindhi/Punjabi/Tamil lady wanted for an educated, well-settled man...'. If the girl is advertising for a groom, the ad goes something like, 'A fair girl with good temperament looking for....', or if the girl is not fair, euphemistically, 'A girl with a wheatish complexion.....'. Never in the last few months, have I come across an ad from either side mentioning a dark-skinned lady. This is because all things being equal (and sometimes even if not equal), a fair woman has a much better chance of bagging a good husband. (For an explanation of the concept of matrimonial ads and arranged marriages and their importance in the Indian scenario, please see Annexure B)."
"2. As soon as a child is born and its sex is known, the next thing looked at is the skin color. A dark skin in a boy is still acceptable, but in a girl is considered a liability. (Please see Annexure C for a more detailed local explanation.)"
"3. Indians have a poor tolerance towards races darker than them. In places like Kenya, where there is a large Indian population, a very derogatory attitude exists towards the native African population. The Indians there refer to them as 'Kaalia' or 'Karo", meaning black. (Annexure D for articles regarding this). A similar attitude exists towards Africans who come to study in India. They are looked upon with suspicion and in the event of even the slightest trouble involving them or their places of stay, they are arrested and considered guilty unless proved innocent. (Annexure E for reports in the press including protest letters by the Nigerian embassy). A couple of years ago, an African couple was denied entry into a South Mumbai pub, because the owner thought the couple would cause trouble. (Annexure F for a Mid-Day report on this). As an Indian friend tells me 'Our attitude towards the blacks is worse than the attitude that the whites had towards us - the apartheid spectrum seems to have shifted to the right of the color range.'"
"4. Just to illustrate this point further. I am sure you are aware of the controversy that Indian and Pakistani cab drivers in New York got into, when they refused a ride to Mr. Danny Glover, the actor, on the grounds that they were scared of blacks and would prefer not to go to areas with a predominant African-American population. (Annexure G for the New York Times coverage of this incident)."
"5. There is a sizeable community of Indians in the US. Though marriages and interactions between the white population and Indians are known, it is very rare for Indians to have emotional or sexual relations with African-American individuals. (Annexure H for a report by an Indian-American on this topic)."
"6. There are two popular brands selling fairness products in the local Indian market - they account for most of the market share. Of these two, one is actually a bleach, (we can stress this point in our ad campaign and run the company out of business) and the other is a cream similar to ours.(Annexure I contains copies of press advertisements of these products as well as statistics regarding their sales and market share)".
"7. In the Southern parts of India, where the people are much darker than in the northern parts, being fair is considered a godsend. In their movies, fair actresses and heroines are much better appreciated than dark actresses, even though the majority of the population is dark. (Annexure J for pictures of fair Southern movie actresses)".
MARKETING STRATEGIES:
"1. There are two target populations. The first is women in the age group of 17-25 whose need to be fair is directly proportional to their urge to get married. At this stage, they are extremely vulnerable to suggestions from any source, including ads, about products that would help make them fair. The second target population is men - they should be made to see the virtues of our cream using subliminal messages in our ads. They would then support the use of our product and sometimes maybe even suggest its use to their daughters and wives.
"2. The two competitive products mentioned above, blatantly extol the virtues of being fair, in their television ads. There is no opposition from the public or the advertising council regarding these racist ads, which would never have been allowed in our politically correct country. With our superior advertising and marketing concepts, we can push this divide even further - we can show how being dark is shameful and that nothing works like being fair, creating a situation where anyone even remotely affected by color, will have no choice but to use our products."
"3. To this end, we can use some fair actresses to advertise our product. This concept is very prevalent in the soap industry and though the actresses are expensive by Indian standards, the amount of money involved is not much by our standards (approximately 100,000$ or so for endorsement)."
"4. If we could get Michael Jackson to endorse the product in India, that would work wonders. We can show him during his "Thriller" days and compare that MJ to the new one, to show how even the darkest of dark people can become fair with the right attitude and skin-care products."
"5. There is a tendency to believe anything which has even the slightest scientific background to it. Shampoo and face-care companies run countless television ads showing pretty scientists in research and development departments strutting around extolling the virtue of their products that ostensibly have been developed after extensive experimentation. Since we have an R&D department, we could do the same by showing a dark, academic-looking Indian asking a fair, Indian, woman scientist working in our R&D department, leading questions about our fairness cream and looking terribly impressed by the results shown, so much so, that even she starts using our cream and notices a change, within a month."
CONCLUSION:
"To reiterate, India is a country, prime for the picking. We should see phenomenal sales and profits for our product in the country."
There is an interesting epilogue to this. The executive's superiors in the MNC approached his observations with the proverbial pinch of salt and thought he had gone overboard in his enthusiasm. The project was nixed and the extra stock of the fairness cream was dumped in a landfill. The frustrated executive quit the company and formed a start-up, with venture capital finance from some Silicon Valley Indian entrepreneurs who were the only ones who believed in the potential of his project that would include the manufacture and sale of a new, unique fairness cream in India. For those interested, the grapevine has it that the project is nearing completion and a product launch is just around the corner...
---
Addendum: Once published in the Sulekha book, I was so ecstatic that I wrote a piece titled "I Am Finally Published"  (10.1) in April 2001. This article also started showing up in search engines when people used search-words like fairness creams, etc. Some actually mistook this to be a real corporate report and wrote back to me asking for more information and a copy of the annexures as well. Irritated, I penned a piece on these comments in September 2000, titled "The Top Ten Ways of Becoming Fair" (2.1).
Bhavin's Writings Newsletter
Join the newsletter to receive the latest updates in your inbox.
Comments
---